Hospitals Transformation Programme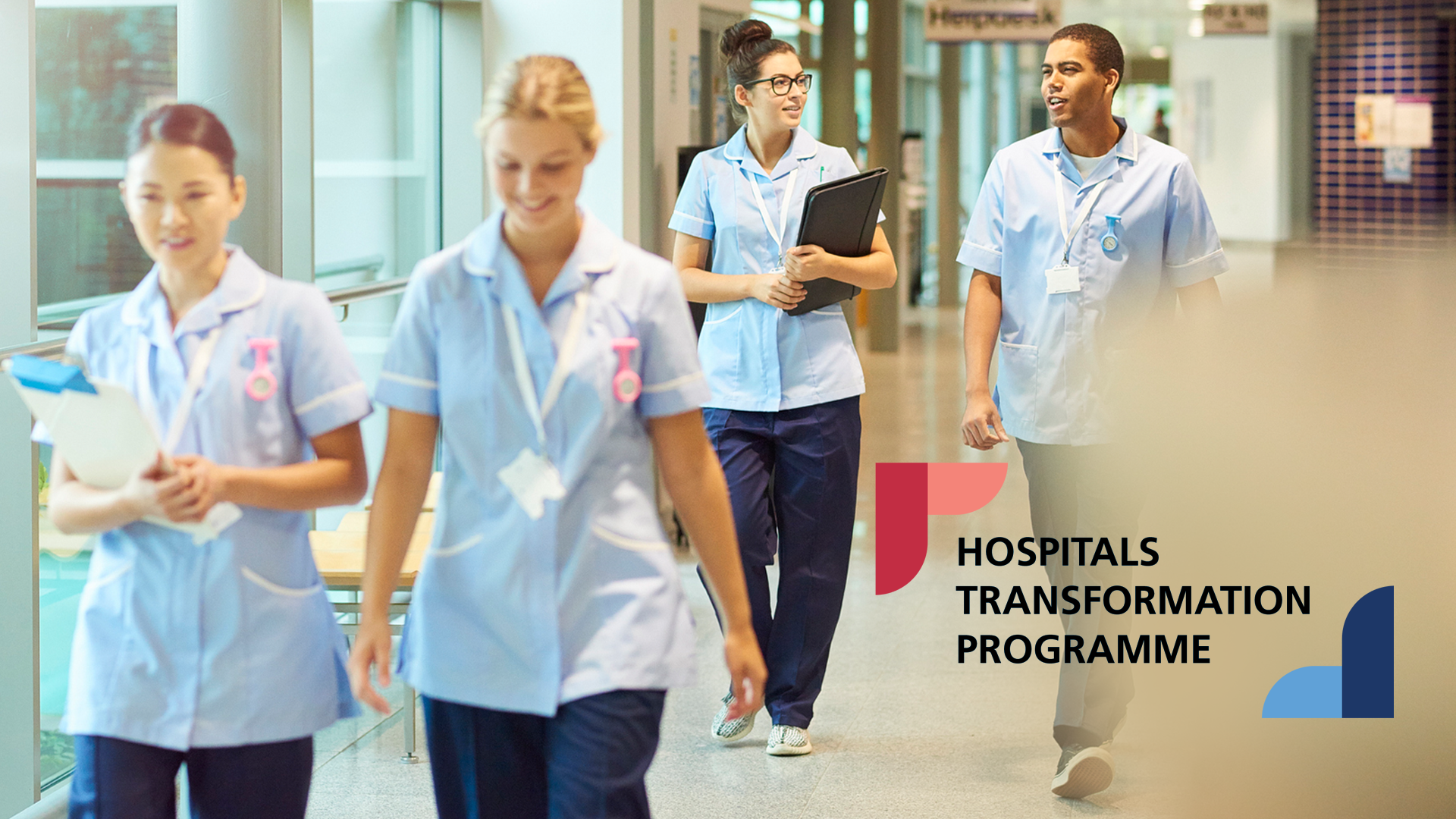 Vital plans to transform acute hospital services have moved a step forward and are expected to improve health and care outcomes for communities across Shropshire, Telford & Wrekin and mid Wales.
This follows confirmation of the formal approval, subject to a number of conditions, of a Strategic Outline Case (SOC) of the Hospitals Transformation Programme at the end of August 2022 by the Department of Health and Social Care and NHS England's Joint Investment Committee.
The SOC sets out plans to progress the implementation of the reconfiguration of acute services agreed as part of the Future Fit public consultation, which will see the Princess Royal Hospital in Telford specialise in planned care and the Royal Shrewsbury Hospital specialise in emergency care. The Hospitals Transformation Programme is a key part of our overarching plans to transform health and care services across Shropshire, Telford & Wrekin and mid Wales.
This new model of care (see diagram below) was designed, led and supported by clinicians, and will see patients benefit from fewer cancellations and delays for planned procedures and a more streamlined and effective emergency care service, with fewer ambulance handover delays, delivered from a dedicated, modern Emergency Department.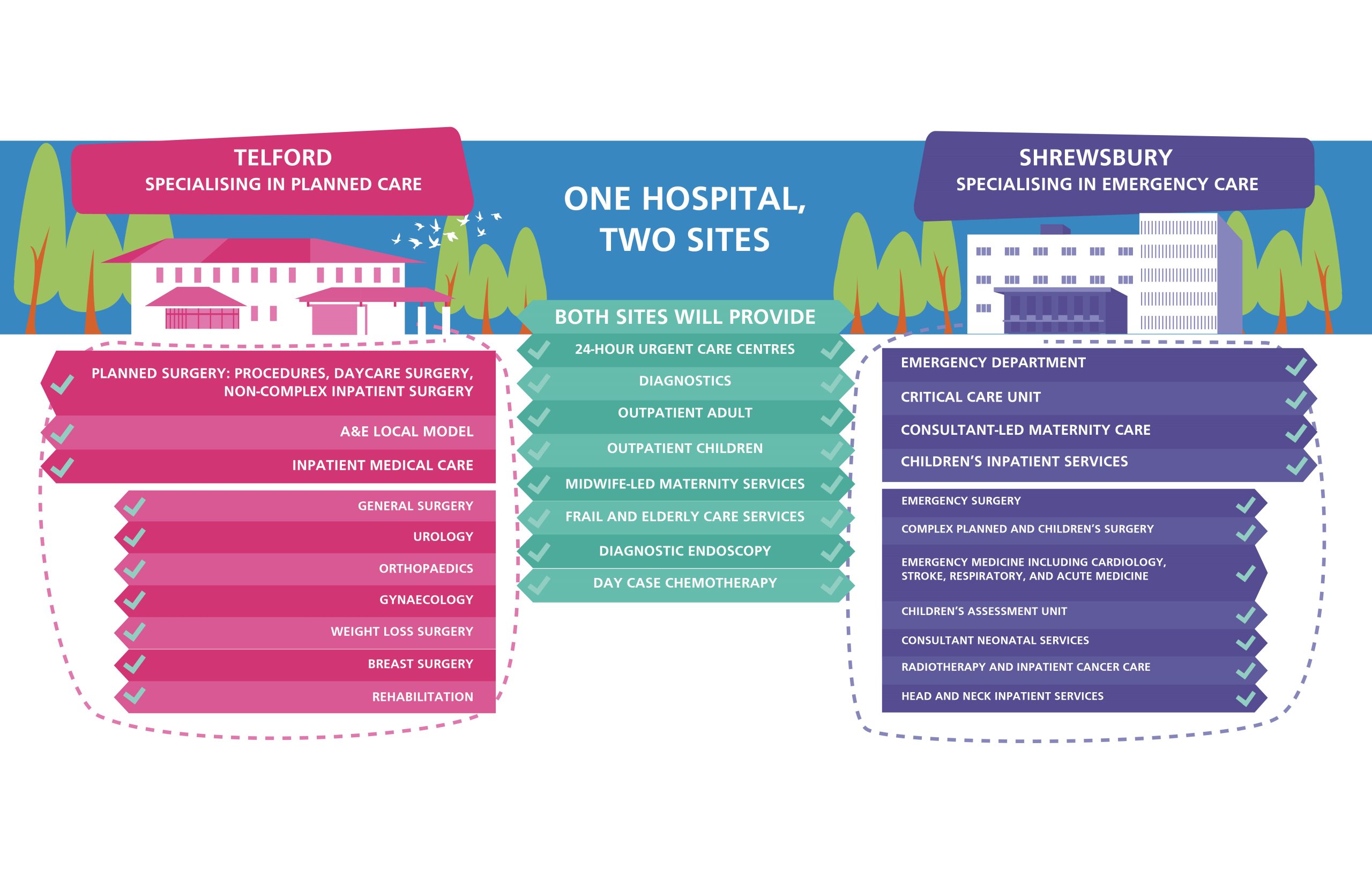 Benefits include:
Timely access to the right specialist teams and consultants
Reduced ambulance waiting times
Shorter hospital stays
Fewer procedures cancelled
Improved cancer waiting times
Modern, well-designed facilities
A better experience for patients, families and staff
What happens next?
Work has already started on the next stage of the national approval process, which involves the development of an Outline Business Case (OBC). There will be opportunities for the local population, staff and stakeholders to get involved in shaping the detailed models of care. This OBC stage is expected to be completed in around 12 months.
Stay informed on HTP
To receive updates on the Hospitals Transformation Programme please provide your details below.
Last updated on November 15th, 2022 at 09:19 am