Who is part of our ICS?
Integrated Care Systems (ICSs) are partnerships of organisations that come together to plan and deliver joined up health and care services, and to improve the lives of people who live and work in their area. Our ICS spans two Places, Shropshire and Telford & Wrekin.
NHS Shropshire, Telford and Wrekin is the commissioning body within the ICS. It came into being as a statutory body on 1 July 2022 and took on the duties and responsibilities of the former NHS Shropshire, Telford and Wrekin Clinical Commissioning Group.
Shropshire, Telford and Wrekin ICS includes the following healthcare providers: ​
There are also two local authorities within our ICS: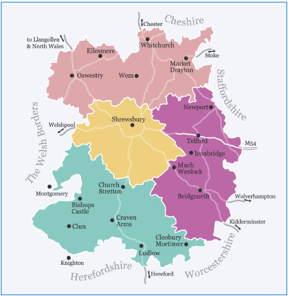 Last updated on April 13th, 2023 at 08:03 am