Local Care Transformation Programme (LCTP)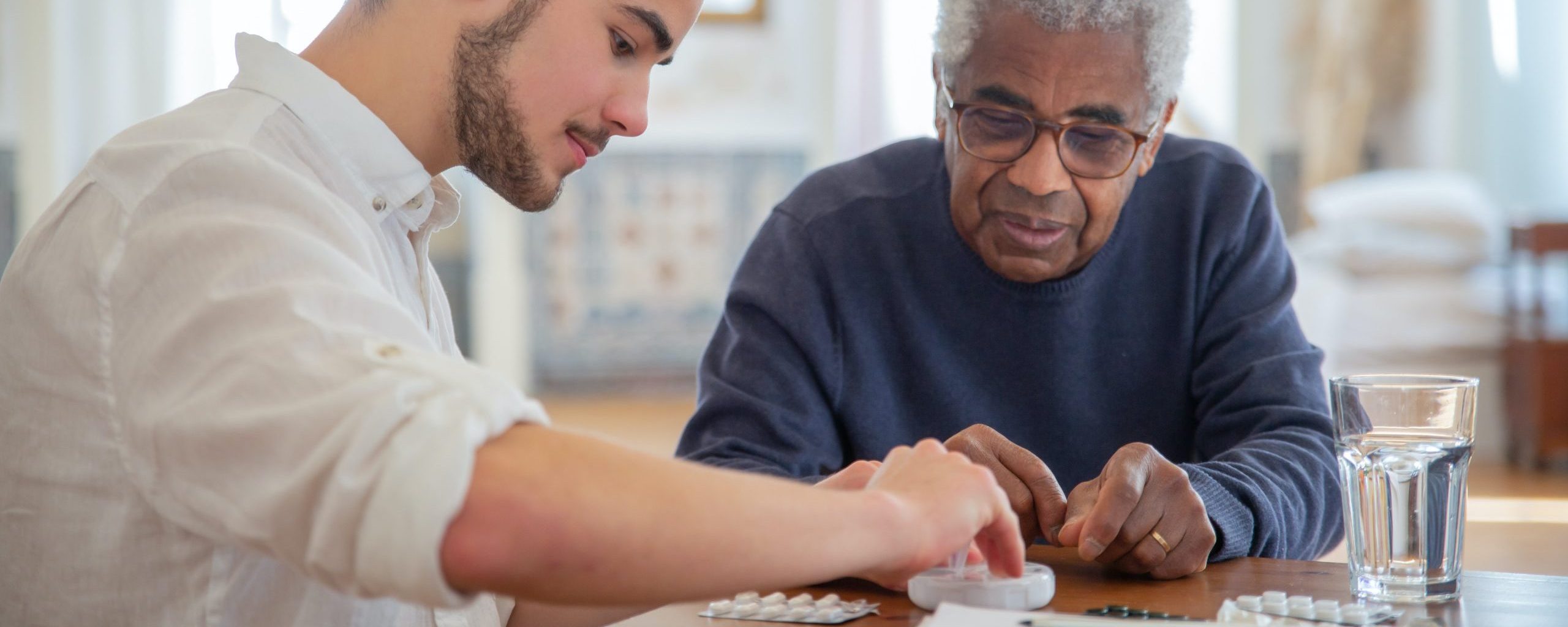 Through our Local Care Transformation Programme, we are striving to deliver expanded community-based services so patients can more easily access a broader range of good quality services in their local communities and at home, or the place they call home, wherever possible.
The programme will look at how existing services can be provided differently and in a more joined-up way with health and care professionals working together in a joined-up way across different settings. Providing care closer to home will help to prevent unnecessary hospital admissions; however, if a hospital visit is required, community support will be provided to help people return home sooner,
The programme will focus on more proactive and joined-up care, aiming to keep people healthy and independent in their community, accessing community-based services, and ensuring that acute hospital services can provide quality services when needed. In doing so, we will provide care at the right place at the right time, avoiding unnecessary admissions to acute hospital settings and achieving improved outcomes by supporting people in the community. We want to empower people to take control of their health by providing the necessary tools, information and support to make informed decisions about their health and wellbeing.
An expansion of community-based services, providing suitable alternatives to hospital-based care
Support for people with long-term conditions, empowering people to better look after their health and wellbeing needs
A swift response to those in crisis to prevent avoidable hospital admissions
A focus on proactive care and early intervention that promotes good health and wellbeing
Expanded rehabilitation services to help people maximise their functional outcomes and independence, focusing on the personal goals that matter to the individual
Enable our staff to work flexibly across organisational boundaries in more integrated and joined-up ways that enable staff to deliver better care for their patients, reducing duplication, thereby improving staff wellbeing and job satisfaction
The patient is the most important partner in The Local Care Transformation Programme. Their involvement is crucial to the success of the programme. Evidence shows that people benefit physically and mentally if they can be cared for at or close to home by health and care staff based in the community.
Older people can lose their independence when admitted to hospital and find it harder to return home. They may also develop further health issues because of changing their routine. The Local Care Transformation Programme aims to limit this and provide health and care solutions that enable patients to be cared for in the place they call home or their local community.
The Local Care Transformation Programme means that patients will receive more responsive care suitable for them and their situation, they will also be empowered to make informed decisions and to help design their care.
The programme consists of five critical initiatives that will deliver more care in the community, achieving improved patient outcomes and experiences while also helping to relieve pressure on our acute hospital services so that those services can provide high-quality services when people need them.
The Big Health and Wellbeing Conversation has provided insight into what people would like to see in the future. This feedback will be aligned with the Joint Strategic Needs Assessments (JSNA) for Shropshire, Telford & Wrekin. The next stage of engagement with our residents, local stakeholders and neighbours within Powys will entail developing evidence-based options for care at a local level.
This page will be regularly updated as progress continues. If you would like to get involved, please contact our Engagement Team at stw.getinvolved@nhs.net to start the conversation.
Last updated on September 15th, 2023 at 12:11 pm